Mariska Beijer is the new ambassador for IT4Kids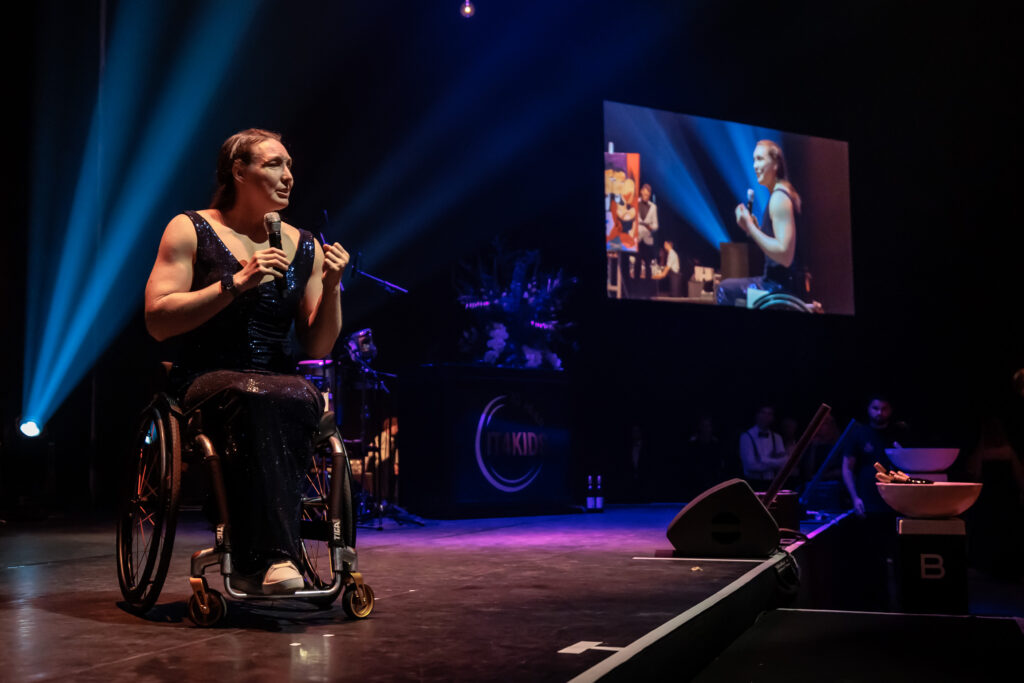 Top athlete Mariska Beijer joins the ambassador team of IT4Kids. For those who may not know her yet, here's a brief introduction to get to know her a bit better. Let's start with the fact that she is a Paralympic Champion!
"The Beast"
Mariska achieved gold with the Dutch wheelchair basketball team at Tokyo 2020. Since 2012, the Dutch team has been dominating the top with 2 world titles, 5 European championships, and 3 podium finishes at the Paralympic Games, including 1 gold and 2 bronze medals. Since 2018, Mariska has officially been recognized as the world's best wheelchair basketball player, a title she is incredibly proud of. Her nickname 'The Beast' is well-deserved. Nothing is too challenging for her! However, the road to the top was not easy, marked by determination and self-acceptance.
Illness
As a child, Mariska spent more time in the hospital than at school due to severe health challenges, including cancer, chronic conditions, and the loge syndrome, which resulted in the amputation of her right leg and foot. "Just when I was starting to gain some confidence in my body, I had a skiing accident and suffered nerve and lymph damage. The following six months, I felt hopeless and believed the world was against me."
The power of sport
Mariska didn't let adversity discourage her and discovered her strength in the world of sports, particularly wheelchair basketball. She began playing wheelchair basketball in 2001.
"I thought the world was against me. Sport was a turning point for me. I got into sports because I initially played badminton, where I couldn't fully express myself. One of my teammates also played basketball. I'll never forget the moment I walked into the gym for the first time. I was hooked on the sport, from the sound of the bouncing ball to the frames colliding."
"Through wheelchair basketball, I learned what was possible in a wheelchair, and it gave me friends for life. Thanks to sports, I learned how strong my body is. With the support of sponsors, I was able to discover the sport, and I could have never dreamed of becoming a Paralympic champion, World champion, and European champion."
Marketer and speaker
In addition to training and living as a top athlete, Mariska also runs her own business. She studied at the University of Wisconsin – Whitewater, USA, and graduated with a BBA in Marketing (cum laude). She naturally combined her studies in the USA with sports. Now, she works as a freelancer, speaks to packed audiences, and conducts wheelchair basketball clinics for companies and schools (including with the BEN Foundation).
Sport changes lives. Thank you, Mariska, for sharing your story at the IT4Kids gala. You are an inspiration, and we are proud to have you in our ambassador team!"