IT4Kids and FC Lisse thank the main sponsor for their unique gesture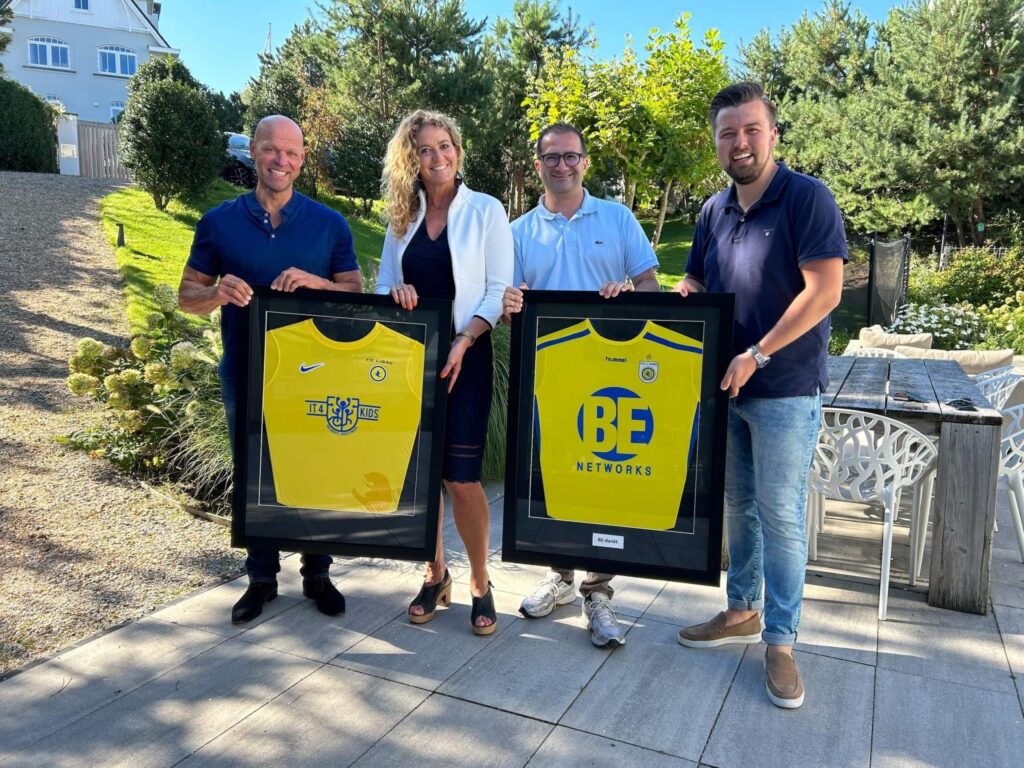 This season, the first team of FC Lisse is playing with a new shirt sponsor: the IT4Kids Foundation. The logo of this charity is featured on both the home and away shirts for the entire season. This is a unique occasion as no other football club in the Netherlands has played a full season with a charity's logo on both their home and away shirts.
This extraordinary partnership has been made possible thanks to the dedicated support of the main sponsor, BE Networks, which supports both IT4Kids and FC Lisse. BE Networks has made the generous decision not to display its own logo on the shirts but to provide this valuable opportunity to IT4Kids. It is a beautiful gesture to grant the shirt sponsorship to this charity.
This charity creates sports opportunities for physically and financially vulnerable children in the Netherlands, which is much needed. The number of children growing up in families with insufficient funds to join activities like a football club is increasing. Between 1.5 and 1.9 million households have serious financial difficulties, which means an average of 3 children in a school class lack access to sporting opportunities. Thanks to the support of IT4Kids and partners like BE Networks and FC Lisse, these children now have the chance to participate in sports and enjoy the benefits of teamwork, physical activity, and personal development.
According to Ronny Grimbergen, Commercial Manager at FC Lisse, this collaboration is a special experience. 'BE Networks has been a very valuable and dedicated sponsor of FC Lisse for many years. The fact that Martijn Kamerman is now giving up his logo position on our flagship team's shirt for IT4Kids speaks volumes about him as a person and an entrepreneur. Because we find it so exceptional, FC Lisse will also go the extra mile for IT4Kids in the coming month. We are bringing YouTube sensation Creators FC to FC Lisse on October 10th. The ticket proceeds from this match will go to IT4Kids. On October 25th, our Business Club will sail to Goodnight Slaapkamers, where former top athlete Martin Hersman will give a presentation to our members about vitality, rest, and performance. Part of the proceeds from this event will also go to the IT4Kids Foundation. It will be a busy but undoubtedly beautiful month,' concludes Ronny.
Do you want to contribute to the IT4Kids Foundation and attend the match against Creators FC? Buy your ticket here for €7,50.