IT4Kids enters into a partnership with the Ajax Foundation
On Monday 22 August 2022, the IT4Kids Foundation and the Ajax Foundation officially entered into a partnership. The Ajax Foundation wants to help youth aged 16‑19 through a training and exercise programme. As a cooperation partner, IT4Kids makes a donation to the Ajax Foundation to work together to offer (sports) opportunities for youth who participate in the Ajax Challenge project.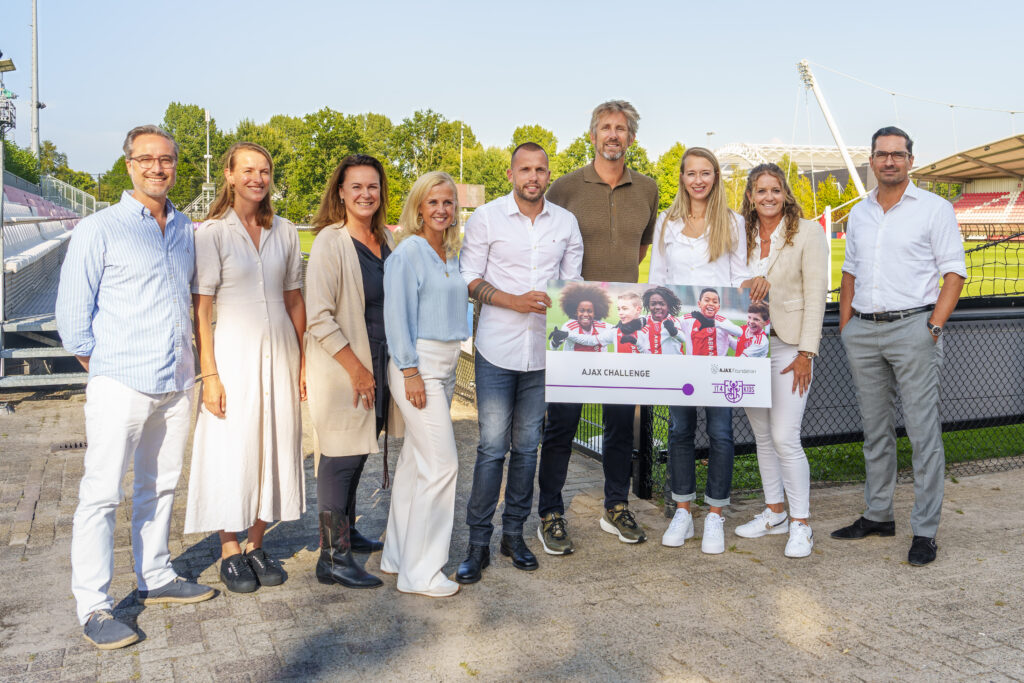 IT4Kids mainly supports projects for younger children in the age group up to the age of 12. Through the partnership with the Ajax Foundation, a new target group is reached for creating (sports) opportunities that provide #skills4life. Director Colette Zee explains why IT4Kids is happy with this new partnership:
"If there is one city where IT4Kids wants to make an impact, it is Amsterdam. The target group of IT4Kids is well represented here and it is a great opportunity to enter into a partnership with the Ajax Foundation. The "Ajax Challenge" project is new, as is the focus of IT4Kids on the 16‑19 age group. I am really looking forward to this collaboration and I am very confident that the Ajax Challenge will be a success. The sustainable training and exercise program uses the core values of Ajax and has everything that IT4Kids stands for: discovering talent and the #skills4life that sports bring."
Ajax Challenge project
The Ajax Challenge is an eight-week training and exercise programme based on the core values of Ajax. During the programme, which takes place on the Arena field at P‑Noord, youth aged 16‑19+ are inspired to get the most out of themselves and develop their talents. The project facilitates the chain approach (from school to work) with the aim of influencing the behaviour and future prospects for youth. They learn how to become more aware of their ambitions and about the importance of finishing school. In the coming season, a new approach will start to be developed focused on career orientation and the labour market.
Jeannette Jongejans, director of the Ajax Foundation: "We are very happy with the donation and the collaboration that we are entering into with IT4Kids. The Ajax Challenge project, formerly a project of the Axios Foundation and the City of Amsterdam, will be the responsibility of the Ajax Foundation from this season on. The project is a nice addition to the training programme "Our recipe to win" and responds to a need to introduce not only children and youth in primary and secondary school, but also college students to the power of football and, in particular, the magic of Ajax. We hope to welcome more collaboration partners, such as IT4Kids, to the Ajax Challenge project in the future."
You can also donate to the Ajax Foundation via IT4Kids, which helps the Ajax Challenge project. Click here for more information about donating.