Het IT4Kids bestuur wordt versterkt met Sander Klous
Sander Klous is Data & Analytics partner at KPMG and Professor of Big Data Ecosytems for Business and Society at the University of Amsterdam. Contributing to society has always been an important motivation for him in his work and now he would also like to dedicate himself to a charity that suits him. In addition to his positions at KPMG and the UVA, Sander now also fulfills a role on the IT4Kids board. Get to know him a little better below.
Sander Klous was part of the Nobel Prize-winning Atlas experiment that discovered the Higgs-Boson, one of the world's greatest discoveries in recent decades. What was it like to work on this? "For 17 years I got to work with the smartest people on earth. I started in 1995 and my last PhD student on that research got their PhD in 2012, right after the Higgs-Boson was discovered. It was a very special period. I worked mainly on the preparations for the experiment in the Netherlands, but I was also regularly in Geneva, at CERN. It is super cool to be part of such a discovery: a new particle that makes physical theories better understood. But when you've been working on something for 17 years, you start to wonder if this is it. Or whether there are other things you want to do in your life.
Share with us, did you then start doing something else. "Looking back, I then came to the conclusion that my work had no direct impact on the people around me. Although I find basic research really incredibly important and would never have wanted to miss that period, I realize now that that social impact is an important motivation for me. I think that played an important role in my decision to do something else. That's how I ended up at KPMG and made the switch to consulting. That was a big switch. In those years, large-scale data analysis was still relatively new in the corporate world. I had to start explaining things to people, such as the value of doing data analysis, that were obvious to me. I even wrote two bestsellers about it with Nart Wielaard: " Wij zijn Big Data' " and " Vertrouwen in de Slimme Samenleving''. To emphasize that it's not about the underlying technology, but about how our lives are affected. I think we've all figured that out in recent years."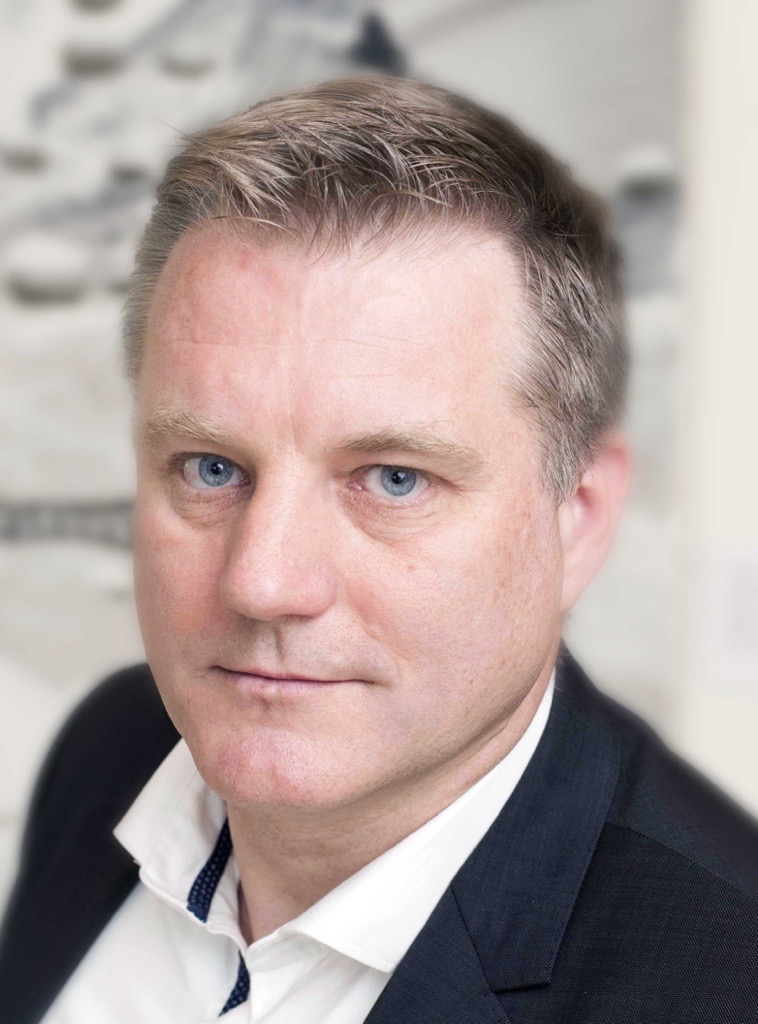 Found what I was looking for
"Besides having to explain obvious things, I had to get tremendously used to the length of the projects. I was used to research that took more than 10 years with thousands of people before there were results and suddenly something had to be delivered within 3 months by a few people. That's also how I ended up back at the university; I was looking for a way to be able to connect the long and short term. In the end, I succeeded. The research group at the university that I am part of consists of about 20 people and KPMG's Data & Analytics team in the Netherlands has grown to about 100 people. The results of the long-term research I am involved in as a professor at the university are often directly applicable to business and government, for example in healthcare. With this, I have found what I was looking for: to make a direct contribution to everyday life with my research."
Why did you become a board member at IT4Kids?
"I owe a lot to the Netherlands, think education and I have a great career. I thought it was now time to contribute to society in areas other than my own work. I was looking for something that suits me and where my knowledge and experience can bring maximum added value to the organization. IT4Kids moves me on several levels and I think I can make a serious contribution to the growth and professionalization of the foundation."
How does IT4Kids move you on different levels? "Besides the link with IT and giving sports opportunities to underprivileged children, I believe that most organizations will love being able to give things, in this case IT equipment, for charity. This is a powerful model! IT4Kids has a very clear revenue model, which is disconnected from the expenditure stream: creating sports opportunities. I think that's strong, and this is where I see a lot of opportunity. I think it's great if I can help grow and professionalize the hardware donations."
"And one more element I also love is the role of the ambassadors. With little effort from the ambassadors, drawing attention to this wonderful cause."
What sport-related challenge awaits you soon? "In September I am going to participate in the Dam tot Damloop. Recently I changed my lifestyle again. I was told that I have diabetes, fortunately in the variant that you can solve by living healthier. That's a nice challenge and it makes you realize again how important it is to exercise, sport and live healthy. Another link to IT4Kids!"
Welcome to the board Sander!