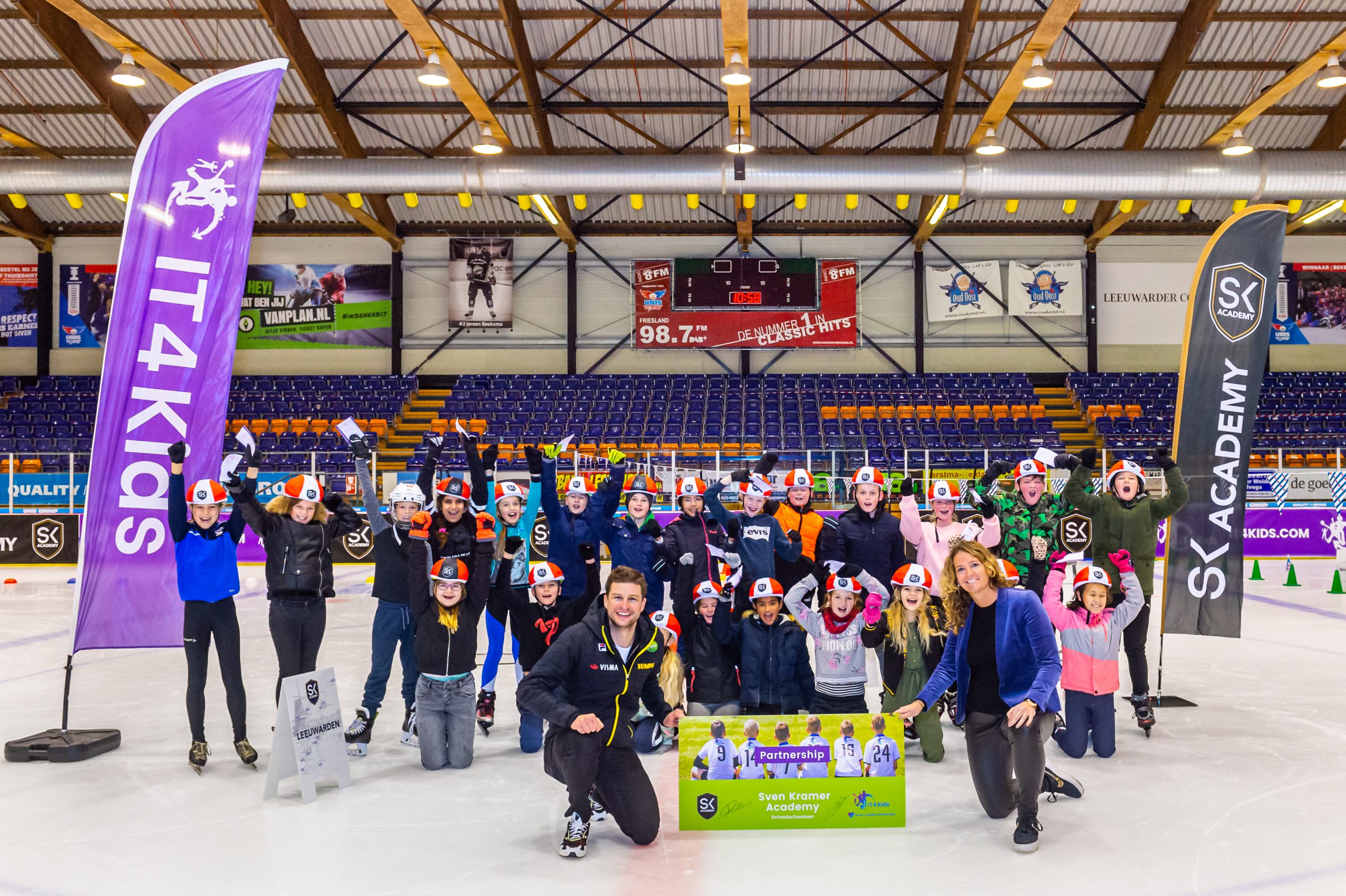 Sven Kramer Academy & IT4Kids
Sven Kramer is grateful for ice skating. That is why he wants to secure knowledge, experience and a network in a non‑profit academy to inspire youth and adults to exercise more through ice skating. The goal is to ensure that every child in the Netherlands experiences the joy of skating at least once before the age of 12. The Academy has developed a program to promote skating schools in the region.
IT4Kids supports skating schools during the winter and rollerblading during the summer in lower social‑economic neighborhoods.
About the Sven Kramer Academy
Through skating lessons, the Sven Kramer Academy wants to encourage youth and adults to exercise more and thus, also contribute to the future of Dutch skating. 


In the non‑profit Academy, the knowledge, experience and network of Sven Kramer are made available to develop a unique and multidisciplinary (skating) curriculum. The basis of this curriculum is to teach youth and adults the joy of (learning) skating. Each week focuses on a different theme and the lessons are led by instructors trained by the Sven Kramer Academy. The goal of the program is to experience the joys of skating.
Donate used hardware to the Sven Kramer Academy!